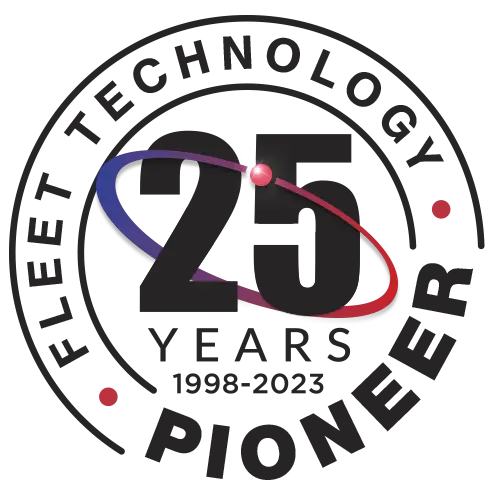 An Open Letter to Business Owners and Managers from Brian Carroll, President, FleetBoss
This year, FleetBoss is celebrating some very special milestones and I'd be honored to share a few of them with you. Our core mission has always been to provide exceptional technology products and services to our valued clients.
In 1998, we manufactured one of the first GPS fleet management systems in the United States. Valuable feedback and subsequent questions regarding the technology's commercial use, abilities and applications opened countless doors for nationwide expansion.
Can that box really track my vehicles and show where they've been? Yes. It could.
Can that box really show me where my vehicle is now? Yes. It can.
Trip histories, idling and customer visits included. An essential business management tool was born.
Ten years later, the "box" had evolved. Along the way, clients demanded enhanced level features, benefits and capabilities. Then the open market came. It flooded the "telematics" industry with hardware and software programs showcasing rich data via dashboard graphs, vivid reports, timely alerts and feature-rich functionality.
This new information was a game-changer for business. Check-engine maintenance reminders replaced costly, labor-intensive routines. Operations dispatched the closest vehicle – instantly – instead of tediously calling drivers for ever-changing status. Reports were scheduled for auto-email. Alerts were text-messaged to anyone with a smartphone. Later, the federally mandated ELD and DVIR requirements became law and with it, safety and compliance wasn't an option anymore. It is now a requirement.

Does FleetBoss provide Enhanced systems with specific features? Yes. We do. And now, so do others.

Twenty plus years later, businesses searching for this information still conduct an online search for something like "GPS fleet tracking," and receive over 2 million results for this phrase. Too many choices. But when it comes to a company that has well over two decades leading the industry, you will quickly find that this is a much shorter list. Only a select few have the experience and consultative approach necessary to help you get the most of your investment.
And fewer still offer an Integration level of client engagement. Integration. A powerful engagement of fleet technology intelligence customized to department and position-specific levels designed to achieve more.

Today, FleetBoss is privileged to begin its third decade of service as a world-class fleet technology integrator. A milestone in today's competitive climate for a technology company. Over the years, our expertise gained in the field, client feedback and proven experience working side-by-side with over a hundred service industries is seldom duplicated. We share these experiences with our clients daily.

That's the FleetBoss Difference. Fleet technology integration from honest, consultative 'non-salesy' industry veterans who know what they're doing with award-winning products and services.

Thank you for visiting our site. I hope you'll contact our team. The FleetBoss Difference begins with you.